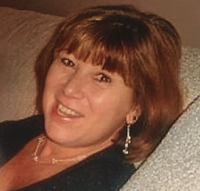 Antoinette Bastone
Antoinette Bastone, 64, of Sun City Center, Florida and previously of Massapequa, N.Y. , passed away on January 5, 2018. She was born on May 18,1953 in the Bronx, N.Y. to Anthony and Erminia Bastone.
Antoinette graduated from Mother Butler Academy in the Bronx and Iona College in New Rochelle and was employed as a systems consultant. On 9/11, she was with the firm of Mercer Consulting whose offices were located on the upper floors of the World Trade Center . She survived the attacks that day but lost many of her coworkers, which affected her deeply. She was also a breast cancer survivor. Most recently, she was employed by IBM.
Antoinette is survived by her sisters, Rosemarie Frattin of Morristown, N.J, Rachel Jean Minichini, of Long Island, N.Y., and her brother Louis Bastone of Valhalla, N.Y. She is also survived by three nieces and a nephew, as well as six great nephews and two great nieces all of whom she loved dearly.
Friends may call at the Sinatra Memorial Home , 499 Yonkers Ave., Yonkers N.Y. on Tuesday, January 9th from 4:00 to 8:00 p.m.
A Mass of Christian Burial will be held on Wednesday, January 10th at Holy Rosary Church, 170 Bradhurst Ave. Hawthorne, N.Y. at 11 a.m.
In lieu of flowers, donations may be made to St. Jude Children's Hospital, an organization that was dear to her heart