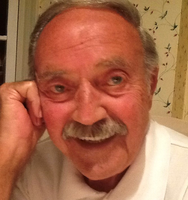 Sylvester M. Grillo
Sylvester M. Grillo, age 81, of Yonkers passed away on Friday, August 30, 2019. Sylvester was born December 27, 1937 in Yonkers, N.Y. The son of the late Nicola and Mary (Cito) Grillo. Loosing his father while only at the age of 2. Les became the father figure to his then baby sister. Coincidentley, Anna and Les shared the same birthday.
He graduated from Bronx Vocational High School. He served in the United States Army as a reservist, for 7 years while being close to home to care for his mother and sister. Les, at the age of 17 began his working career at Western Electric in New York City, and retired after 35 years of devoted service. He then embarked on a second career as Head Custodian for the Yonkers Board of Education. He often would say that it was his favorite position as he was surrounded by all the children of whom he was so fond.
Les and his wife traveled often, but his fondest treasure was his home in Bonita Springs, Florida for the past 15 years, and of the many good friends they met there.
He is survived by his beloved wife Barbara (Straguzzi) Grillo of 43 years. They were married on July 10, 1976. He is also survived by his cherished son Dean Grillo and his dear sister Anna Petilli.
Friends may call on Wednesday from 3:00pm-7:00pm at Sinatra Memorial Home, Inc., 499 Yonkers Ave., Yonkers, NY. The funeral mass will be Thursday at 10:45 at St. John The Baptist Church, 670 Yonkers Ave, Yonkers. Interment will be in Mt. Hope Cemetery, Hastings-on-Hudson.